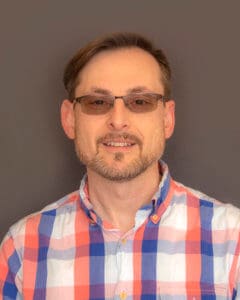 John is glad to be back in the architectural scene after a 10-year hiatus diving into the challenging yet rewarding realms of fatherhood and of educating young minds in the subject of high school mathematics. 2018 was a pivotal year for him getting his California Architecture License, leaving his teaching position, throwing his cards into the wind and moving to Southern Oregon with his family. He is grateful to have landed with CDArchitects as a place to call his work home.
Attending the Architecture program at Cal Poly University in San Luis Obispo from 1998-2002 was a life-changing experience for John. There he developed a passion for sustainable and passive solar design and after graduation worked for Pioneers in this field for 6 years. He also dabbled in Art picking up a Minor in it and holds a certificate in Interior Design.
Hiking, kayaking, camping, swimming, travel, spending time with family and pretty much anything outdoors are John's spare time obsessions. He says his greatest creation is his beautiful daughter Jessica.